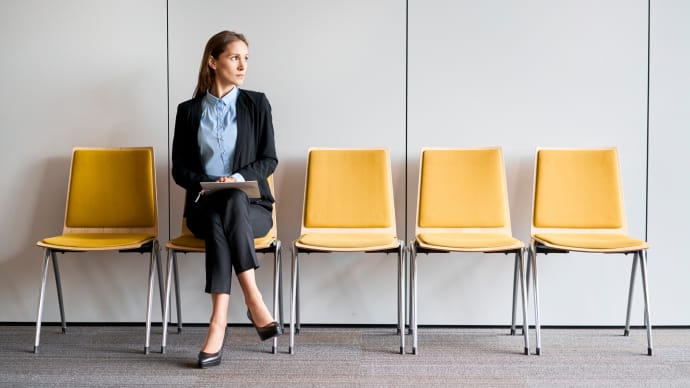 Best-selling author Martin Yate, a career coach and former HR professional, takes your questions each week about how to further your career in HR. Contact him at the e-mail address at the end of this column.
My company has just been bought by a private equity company. I have friends who have been through this, and it invariably leads to layoffs as the company is chopped up and sold off piecemeal. While I believe my job is safe in the short term, I also think it's time to start planning to find a new position somewhere else. When is the best time of year to make a move?
Great question, and there are two more questions you need to answer, all of which play into making a successful transition:
Is this a job change or strategic career move?
How can you make the move as painless as possible?
The Best Times of Year for Job Hunting
All times of year are viable for changing jobs and making strategic career moves. The United States has a huge economy; even during the depths of the Great Recession, millions of new jobs were posted online.
Hiring budgets are usually finalized by September or October, and funding for new hires typically is released at the start of the new year. Early January is usually slow, then the next few months—the first and second quarters of the year—offer the widest range of opportunities for the job hunter. Nevertheless, companies often spread out their hiring through all four quarters, which contributes to job availability throughout the year.
July and August present challenges, especially for higher-ranking workers, because hiring considerations become more complex. Someone on the selection team is always on vacation during these months, stretching out the selection process.
On the other hand, fewer people apply for jobs during the summer, and thus there's less competition for positions. The dog days of summer tend to be less busy in many professions, so getting in touch with the right people is easier.
Even November and December are good months to job hunt, because there is a conscious effort to spend leftover hiring money before the end of the year—up to and including New Year's Eve.
Job Change vs. Strategic Career Move
Most people leave a job search until the last possible moment and then accept either the first or second offer they stumble into. Accepting the first job that comes along or any job simply because it is readily available does not help advance your career. You are merely changing your desk and co-workers.
So your first consideration should be "Am I just changing jobs, or am I making a strategic career move that propels me toward my professional goals?"
The difference between the two is enormous and impacts what becomes of your career. These transitions—and the way you make them—determine your path. Choose to make carefully considered strategic moves that give you the best opportunities to advance toward those carefully defined career goals.
Make the Right Move as Painless as Possible
Making the right move in pursuit of your career goals requires a well-thought-out plan. The two weakest professional skills for all professionals are likely the ability to get job interviews and the ability to turn the interviews into job offers, simply because they spend less time on these skills than on anything in their professional life.
Without updating these two critical survival skills, you will be attempting a critical career move without the tools for success.
Given that your employer is being acquired by a private equity company, your choice to make a move is smart. Focus your efforts on revising your resume to reflect the skills for your specific target job, and get those rusty job-search and interview skills up to speed. Then, as soon as you are ready execute your search, all the assets you need will be there.
["source=shrm"]