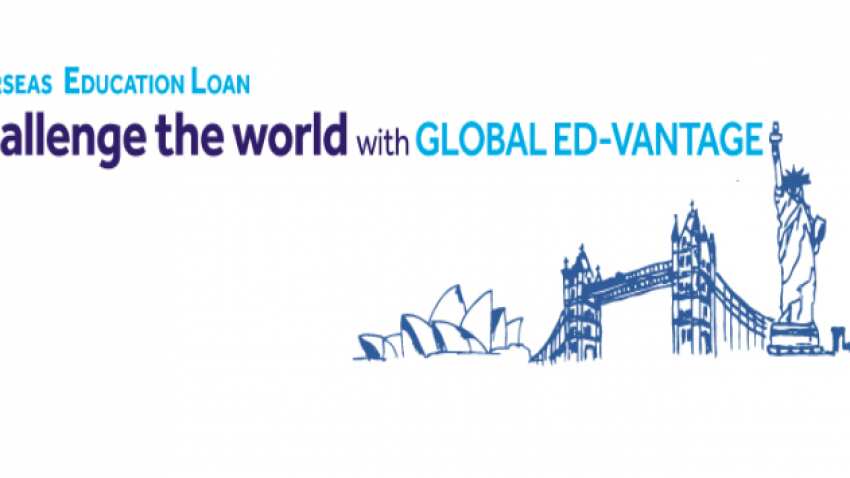 There are several individuals who take the giant leap of travelling overseas for higher education. However one needs the crucial financial boost first. Many private and public banks offer attractive education loan packages to choose from. The largest public bank in India, the State Bank of India too offers education loans under their SBI student loan scheme. Among them is the SBI Global Ed-Vantage, which is an education loan exclusively for students who are looking forward to pursue a full time regular courses in  foreign colleges or universities
What are the eligible courses under SBI Global Ed-Vantage ?
Any regular graduate, post graduate or doctorate courses in any discipline offered by foreign Institutes or Universities in USA, UK, Canada, Australia, Europe, Singapore, Japan, Hong Kong and New Zealand
What expenses will be covered under SBI Global Ed-Vantage ?
1. Fee payable to the college
2. Fees for examination, Library and Laboratory
3. Travel and passage expenses
4. Purchase of books, equipment, instruments, uniforms and computer
5. All refundable deposits
6. Premium of 'RiNn Rakhsha'
What is quantum of finance under SBI Global Ed-Vantage ?
The minimum amount of loan one can avail under the SBI Global Ed-Vantage is Rs 20 lakhs while it is a maximum of Rs 1.5 crores.
What is the duration of repayment under SBI Global Ed-Vantage ?
The repayment of EMI under SBI Global Ed-Vantage spans up to 15 years.
Rate of interest 
The rate of interest will be charged during the course period and moratorium period. The rates will be in accordance to SBI's education loan schemes
What are the documents required for SBI Global Ed-Vantage ?
Both the student as well as the co-applicant need to provide the following documents
1. Proof of Identity (Aadhaar, PAN, Passport)
2. Proof of Residence
3. Academic Records
4. Proof of admission i.e. the offer letter from the institution
5. Statement of cost of study
6. Photographs
7. Previous loan statement if any
8. Income statement of the co-applicant
The loan is sanctioned faster and quicker with an easy online application procedure. Additionally, the loan applicant will get Tax benefit under Section 80 E
["source=zeebiz"]